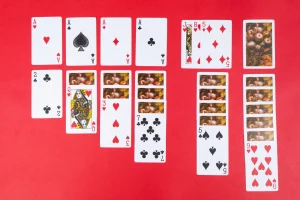 Some people will love this idea and others won't.
If you have noticed that you get more done in less time when you're in competition with a coworker, another affiliate or a joint venture partner, then you'll love this.
As information marketers we have a duty not only to make products that help people and to get those products into their hands, but also to encourage them to USE the products and reap the benefits.
Something like 80% to 95% of information products are never consumed, and an even higher percentage are consumed but the information is never put to use.
If you're wondering why it's our responsibility to help our customers use the product once they make a purchase, it's because…
…you'll reduce your refunds if your customers are happy
…you'll get more repeat business if your customers are happy with their first purchase
…you'll get favorable coverage in social media if customers can say you deliver on your promises
…you'll feel good knowing you're making a real difference in people's lives.
The other day I was playing solitaire. Yes, I was wasting time, but I play solitaire when I have a problem to mull over. It's kind of like thinking in the shower for me.
When I won a hand, I noticed there was a 'statistics' section that shows the top players. But if you haven't joined the site, your own stats won't show up in the top 50, even if you've qualified.
I signed up and checked my stats and guess what? I'm in the top 50 (In the world!!) for my favorite solitaire game.
"So what?" you might ask, and here's the rub: I had a sudden urge to pass the person just ahead of me in the rankings. They were only a few wins ahead of me, so how long could it take?
I played a game here and there over the course of the next few days and blew past them in the rankings. Now I want to overtake the next person, too, because why not?
Here's my idea… if you are selling a course on how to do something, why not show everyone's progress as they get through the course and complete the tasks in each module? If you have a private forum such as a private Facebook Page, then people who have a question on, say, step #6 can see who has already accomplished it and ask them for help.
No one wants to be dead last, so it would get people moving forward and making progress in no time.
And when they complete all the steps, they are then entered into a special winner's circle or something that gives them a title, maybe a certification or even some extra benefits.
Because a little friendly competition can be a very motivating thing!